Overview
Our Client has an immediate vacancy for a Service Co-ordinator to join our Service & Repair Team based in the Connacht Region.
The position involves the management & co-ordination of day-to-day service for site-based teams to deliver full mechanical, electrical and ICA service and maintenance to our Clients in the Connacht Region
Responsibilities
Manage both preventative maintenance programmes and reactive maintenance for key customers in the Connacht region
Co-ordinate & plan weekly schedules for service crews
Communication with customer – manage customer needs from taking initial customer calls, to developing a service plan to suit customer requirements and managing the successful roll-out of service for that customer.
Liaison with service teams to ensure jobs are arranged efficiently, and correct parts are identified and made available to the service team in advance of service works taking place
Site visits as required to establish customer needs and develop a plan for delivery of service
Ensuring that service is delivered in accordance with our standard operating procedures and in line with our electronic service management system
Review service reports and actioning all relevant follow-up items
Communicating service reports to our customers and issuing proposals/recommendations for any follow-up actions
Review service jobs on our electronic service management system to ensure correct materials and hours are assigned to jobs
Communicating with our internal warehouse to ensure correct parts are assigned to jobs
Co-ordination with our internal repair facility to ensure swift repair of critical customer assets in our repair workshop
Liaison with suppliers where relevant to identify correct replacement parts and procurement of parts when required
Ensure service jobs are carried out in compliance with our H&S standards & procedures and that where required, site-specific MS and RA are issued in advance of works taking place
Ensuring that emergency call-outs are dealt with in an appropriate and efficient manner
Co-ordinating out-of-hours emergency call-outs on a rota basis
Reviewing paperwork and ensuring completed jobs are invoiced efficiently
Requirements
Excellent interpersonal skills and communication skills
Strong engineering analytical and problem-solving skills would be an advantage
A minimum of 3 – 5 years' experience within a similar service industry would be an advantage
Technical knowledge of 3-phase motors, starters, pumps, dosing pumps and associated instrumentation would be an advantage
Experience in Fault finding, in general, would be an advantage
Ability to co-ordinate & manage a computerized service management system
For more information, Contact David at Arcon Recruitment
David: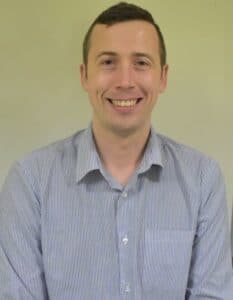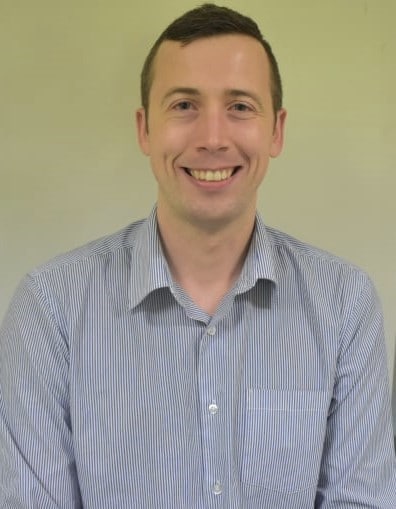 Technical & Engineering Recruitment Consultant

David is the most recent addition the the Arcon Team. A Galway native recently settled in Foxford, David is a very experienced recruiter. he spent several years working with agencies in the fast paced London market and now utilises his skills to fill positions in the Technical and Engineering division of Arcon.